Zoom MS-50G Multistomp Guitar processor
৳11,000 (-14%)
Zoom MS-50G Multistomp Guitar processor
Up to 6 effects available to be operated simultaneously
Solid cast casing
Simple operation, similar to the Zoom G3 / G5
55 Presets available from the G5
Memory for up to 50 user configurations
Will last for 8 hours with 2 x AA batteries
Zoom MS-50G Multistomp Guitar processor
The MS-50G's 32 boosters, overdrives, and fuzz tones include simulations of the BOSS OD-1, DS-1, and Metal Zone, as well as the Ibanez TS808, MXR Distortion+, Matchless Hot Box, Electro-Harmonix Big Muff, and Pro Co Rat. Our Extreme DS effect offers the most powerful gain of any distortion effect in the world, and there's even a simulator that allows your electric guitar to sound like an acoustic. The MS-50G's cutting-edge DSP microchip performs 32-bit floating-point calculations, giving it the ability to create sophisticated studio-quality effects such as the 29 rich, dense reverbs and realistic spatial simulations found here. These allow you to place your guitar in natural-sounding spaces such as rooms and halls or to add delays of up to 4 seconds. There are 25 types of delays available for MS-50G. Also included are reverb plates and springs and a tape delay simulator, as well as reverse, modulated, and self-oscillating delays.
Specifications:
Brand: Zoom
Model: Zoom MS-50G
Pedal Type: Multi-FX
Number of Effects: 55
Effects Types: 6 x Simultaneous Effects
Amp Modeling: 8 x Amp Models
Inputs: 1 x 1/4″
Outputs: 2 x 1/4″ TS
Power Source: 9V DC power supply (sold separately)
Batteries: 2 x AA
Height: 2.3
Width: 3.05″
Depth: 5.13″
Weight: 0.77 lbs.
Zoom MS-50G Multistomp Guitar processor Features:
100 guitar effects and amp models, including modulation, equalization, delay, and reverb
Up to 6 effects can be used simultaneously, in any order
50 memory locations for the storage of user-created patches
30 preset patches
Patch cycling
Onboard chromatic tuner supports all standard guitar tunings, including open and drop tunings
Tap Tempo for synchronization of delay times or modulation rates
Auto Save function for automatic saving of all patch parameters
1 x 1/4" input jack (both active and passive instruments supported)
2 x 1/4″ output jacks
Backlit LCD with contrast control for easy viewing in low-light environments
USB port for power and firmware updates
Lightweight and small enough to fit in your gig bag
Easily integrated into any existing pedalboard
Runs on 2 AA batteries, with alkaline battery life of up to 7 hours
The M-50G from Zoom is a robust guitar Multieffect pedal with a large sound in a minuscule format. The M-50G's offers 100 guitar effects and amp models that run the gamut from modulation to Spatialization! The M-50G can stack up to six effects at once in any order, and provides and easy option for cycling through your patches. This means that you can create an effect stack, save it, go to another patch and then come back to your previous one with ease! This is very useful for touring instrumentalists who want to make tight transitions between tunes quickly and reliably.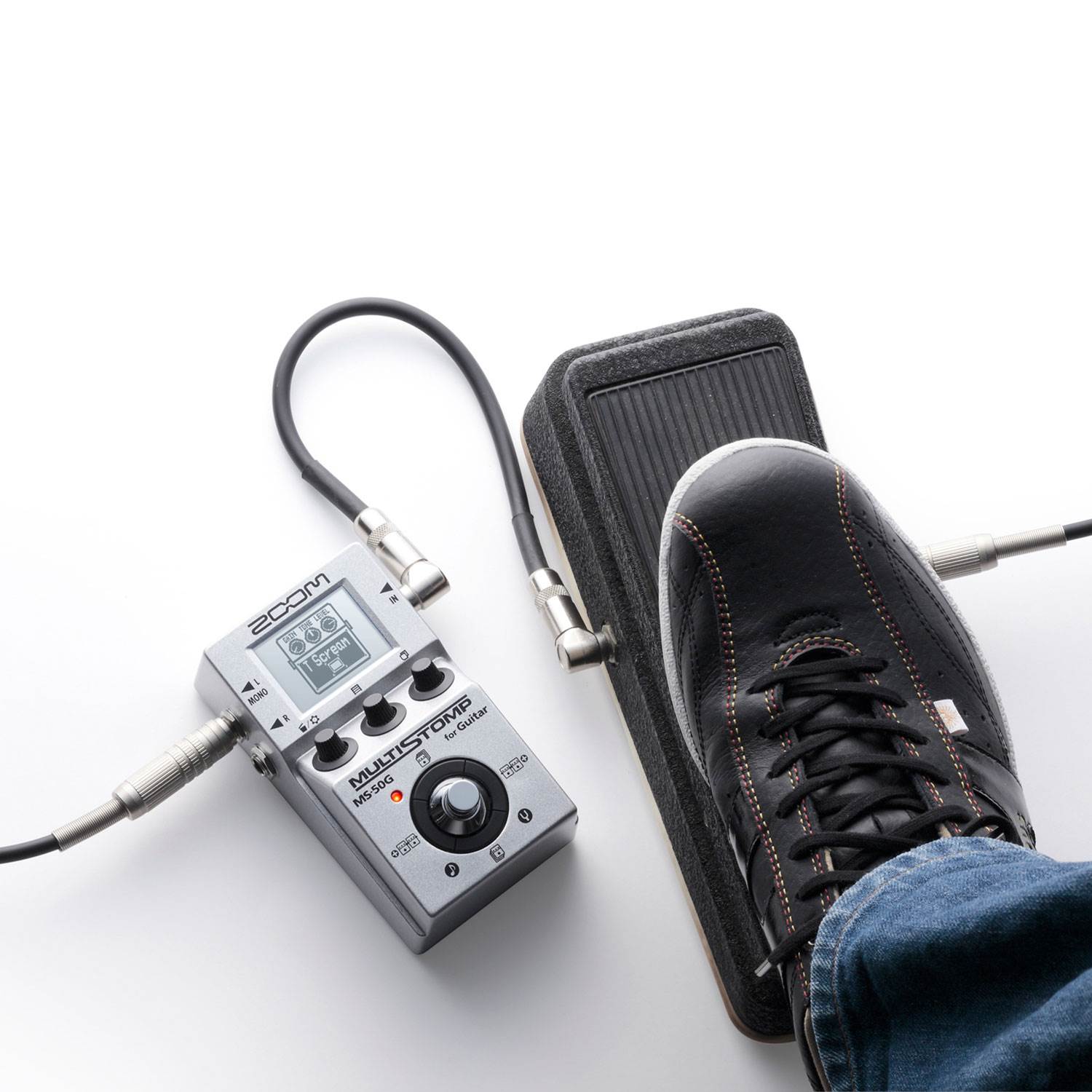 What is the price of Zoom MS-50G Multistomp Guitar processor in Bangladesh?
The latest price of Zoom MS-50G Multistomp Guitar processor in Bangladesh is ৳9500 You can buy the Zoom MS-50G Multistomp Guitar processor at best price from our website or visit any of our Store.