Zoom B1X Four Bass Guitar Multi-Effects Processor
৳13,000 (-27%)
Zoom B1X FOUR Bass Guitar Multi-Effects Processor
Over 70 built-in effects to beef up your bass tone
Unrivalled control with nine amp models to explore
Record and play over yourself using built in looper
Add even more dynamism to your sound with expression pedal
Zoom B1X Four Bass Guitar Processor
The Zoom B1X FOUR bass multi-effects pedal takes your low end to new heights with over 70 effects and amp models, a looper, a built-in rhythm section, and an expression pedal. It also includes access to Zoom Guitar Lab's extensive library of downloadable artist patches and effects. Forge your signature sound with more than 70 classic and boutique effects, such as octaver, fuzz, and bass synth. Recreate your onstage tone with nine classic amps and cab combinations, including Fender, Aguilar, Ampeg, and more. Lay down a bass line of up to 30 seconds, and then endlessly overdub your performance to build a dynamic, multi-part arrangement.
More Information.
Specifications:
Brand: Zoom
Model: Zoom B1X FOUR
Pedal Type: Bass Multi-FX, Modeling
Number of Effects: Over 70 (up to 5 simulaneous), 68 Built-in rhythm patterns
Effects Types: Octaver, Bass snyth, Fuzz, Wah
Amp Modeling: Yes, 9 Amps
Looper: Yes, up to 30 seconds
Inputs: 1 x 1/4″ (instrument), 1 x 1/8″ (aux in)
Outputs: 1 x 1/4″
USB: 1 x Micro-B
Software: Zoom Guitar Lab
Power Source: Zoom AD-16 AC adapter (sold separately)
Power Usage: 500ma
Batteries: 4 x AA
Height: 2″
Width: 8.5″
Depth: 6.1″
Weight: 1.3 lbs.
Zoom B1X FOUR Bass Guitar Multi-Effects Processor Features:
Built-in expression pedal
B1X FOUR offers over 70 built-in effects
9 amp models for simulating classic rigs
Up to 5 effects can be used simultaneously, chained together in any order
Built-in expression pedal for control over certain parameters
Looper for recording up to 30 seconds / 64 beats of CD-quality audio
Zoom Guitar Lab software for creating, editing, and managing effects and patches
68 built-in rhythm patterns that can be used in conjunction with the looper
50 memory locations for storing user-created patches
Auto save function for automatic saving of all patch parameters
Pre-select function allows silent patch selection while the current patch remains operational
Onboard chromatic tuner
Input jack accepts standard mono bass guitar cable (both active and passive instruments supported)
Auxiliary input jack for connection of personal music players
Output jack for connection to amp or headphones
Lightweight and small enough to fit in your gig bag
Easily integrated into any existing pedal board
Runs on 4 AA batteries, with alkaline battery life of 18 hours
USB port for firmware updates, power and connection to Zoom Guitar Lab
Optional AC adapter (Zoom AD-16)
Included 4 AA (LR6) batteries, Quick Guide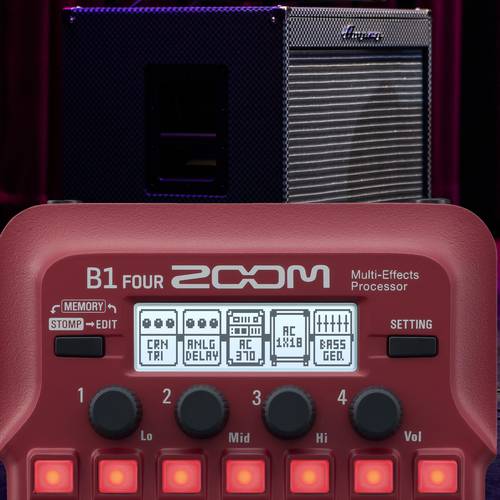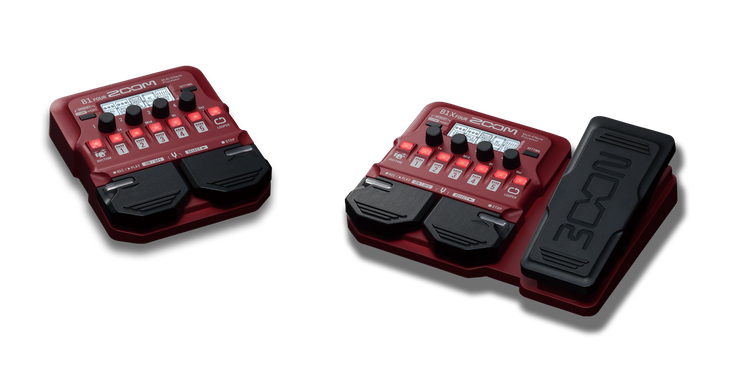 What is the price of Zoom B1X Four Bass Guitar Multi-Effects Processor in Bangladesh?
The latest price of Zoom B1X Four Bass Guitar Multi-Effects Processor in Bangladesh is ৳9500 You can buy the Zoom B1X Four Bass Guitar Multi-Effects Processor at best price from our website or visit any of our Store.