Philips BT1235/15 Beard Trimmer
৳2,400 (-35%)
DuraPower technology for a longer lasting battery life
Stainless Steel Blades for long-lasting sharpness
Up to 60 minutes of cordless use after 8 hours charging
USB charging for convenient use
Choose beard lenghts of 1-3-5-7mm or the zero trim look
Philips BT1235/15 Beard Trimmer
The DuraPower technology ensures a long-lasting battery performance, while the self-sharpening stainless steel blades trim consistently as on day 1. This trimmer can also be charged with a micro-USB cable and runs for up to 60 minutes.
Specification:
Brand: Philips
Ideal For: Men
Color: Maroon
Model ID: BT1235/15
Power Source: Rechargeable Battery
Charge Time: 480 min
Beard Trimmer: Sales Package
Main Unit, 1 stubble comb (1mm), 3 beard combs (3, 5, 7 mm), 1 Cleaning brush
Product Dimension: 18 cm x 8 cm x 5 cm (LxBxH)
Blade Material: Stainless Steel
Trimming Range:0.5 -7 mm
Battery Backup: 60 min
Length Settings: 5
Body Material: Stainless Steel
Corded : No
Feature:
DuraPower technology for a longer lasting battery life
The DuraPower technology lowers the friction on the blades, which protects the motor and the battery from being overloaded. This way, the battery life time of your trimmer is increased by 4 times.
Stainless Steel Blades for long-lasting sharpness
Get a perfect yet protective trim, time after time. The trimmer's steel blades lightly brush against one another, sharpening themselves as they trim so they stay extra sharp and effective as on day 1.
Up to 60 minutes of cordless use after 8 hours charging
Charge your trimmer for 8 hours with your USB cable to get 60 minutes of cordless use.
USB charging for convenient use
This beard trimmer comes with a USB cable for more flexible charging via your computer or any USB adaptor. The adaptor is not included (recommended adaptor Philips HQ80).
Choose beard lenghts of 1-3-5-7mm or the zero trim look
You can choose from 1mm stubble comb or any of the 3mm, 5mm or 7mm beard combs, to get the beard length you want. Alternatively, you can remove the comb and get the zero trim look of 0.5mm.
Lights indicate when battery is low or charging
The battery indicators in this trimmer let you know what your battery status is: low or charging. This way, you can charge your trimmer on time and you won't end up with an empty battery in the middle of your trim.
Skin-friendly blades for smooth skin
Blades have rounded tips for smooth contact with skin to prevent scratching and irritation.
Simple maintenance
It's easy to keep your Philips beard trimmer as good as new – simply rinse the device and detachable head under running water.
Easy to grip
Easy to hold and use, which helps you trim in those hard-to-reach areas for fast trimming.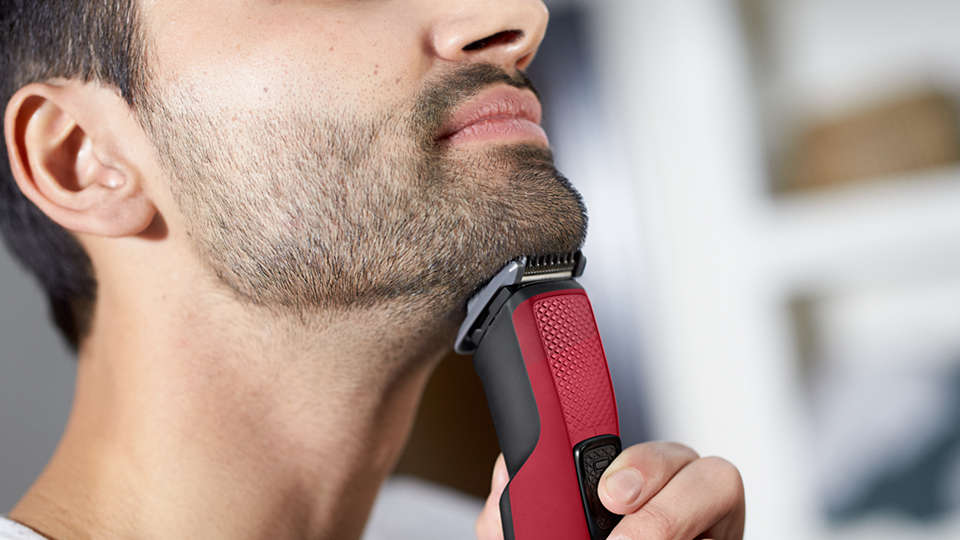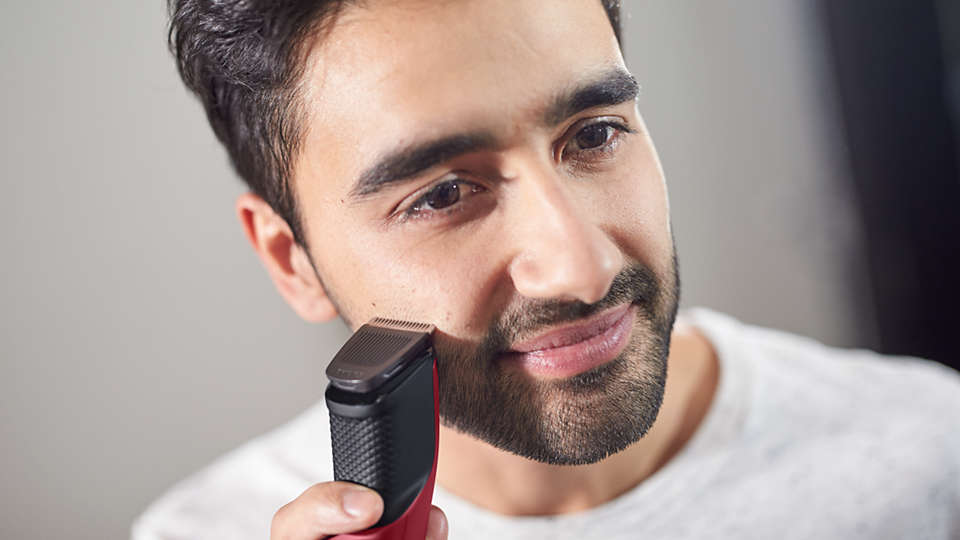 What is the price of Philips BT1235/15 Beard Trimmer in Bangladesh?
The latest price of Philips BT1235/15 Beard Trimmer in Bangladesh is ৳1550 You can buy the Philips BT1235/15 Beard Trimmer at best price from our website or visit any of our Store.