Enchen Aurora T+ Electric Toothbrush
৳1,690 (-17%)
Enchen Aurora T+ Electric Toothbrush
Features:
3 cleaning modes
Wireless charging base
Jeefloat™ motor technology magnetic levitation sonic toothbrush achieves the cleaning effect by high-frequency vibration. The in vibration Aurora T + vibration frequency per minute reaches ≈40,000 times/minute, 40,000 class high frequency has a faster and better cleaning effect
The 220grams torque force output keeps the bristles at a stable swing of 10, driving the water and toothpaste foam in the mouth to form a small pulse force, impacting the blind spots of the teeth and cleaning the stubborn plaque
Supports three modes: clean, sensitive, and gum health. Each mode is divided into three levels the strong, medium, and weak, suitable for all adult groups
Massage rhythmically to prevent gum atrophy
Scientific timing reminds us to develop good brushing habits
Short press throughout, short press to turn on, short press to switch modes within 5 seconds of turning on, short press to turn off after more than 5 seconds
According to the standard mode of brushing teeth twice a day for 2 minutes each time, it can last for 14 days on a single charge
IPX7 is water-resistant
DuPont bristles imported from the United States are soft and silky
The 3D curved brush head design fits the tooth surface more.
Specification :
Brand: Xiaomi Enchen
Model: Aurora T +
Magnetic levitation motor
3D curved head
DuPont bristles
40000 times / minute vibration (high frequency)
3 cleaning modes
IPX7 certified
Reminder at 30 s (area change) and 2 minutes (cleaning)
Usage time: up to 14 days
Body Material: ABS
Dimensions: 25 x 2.6 cm
Colour: Blue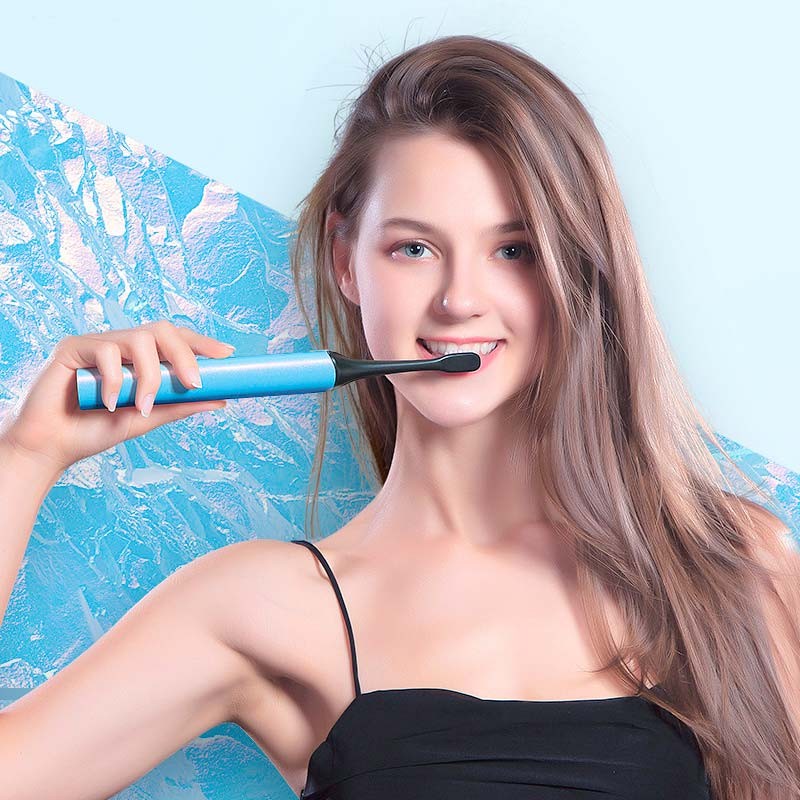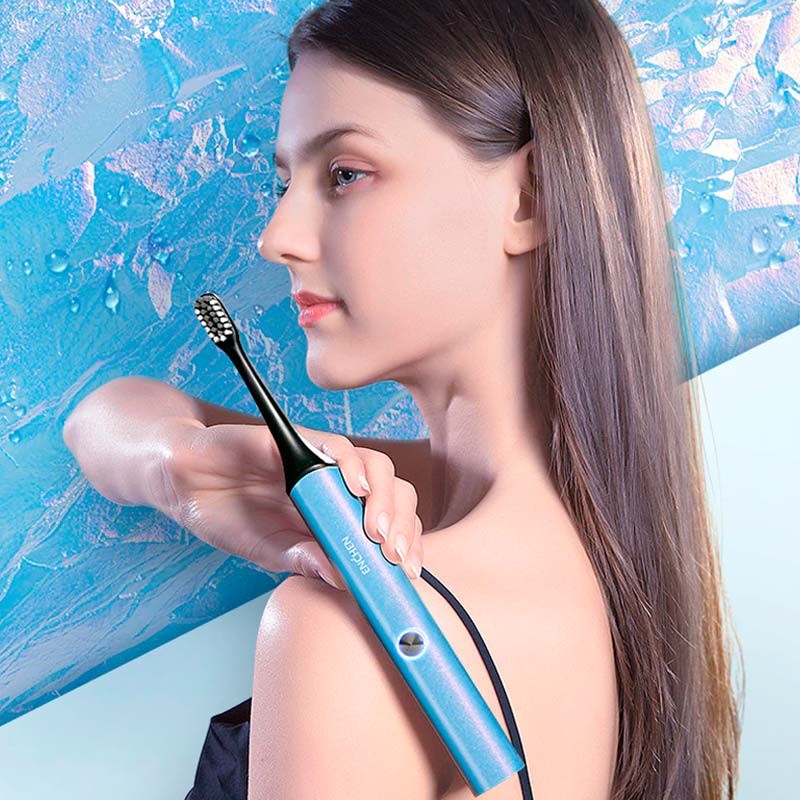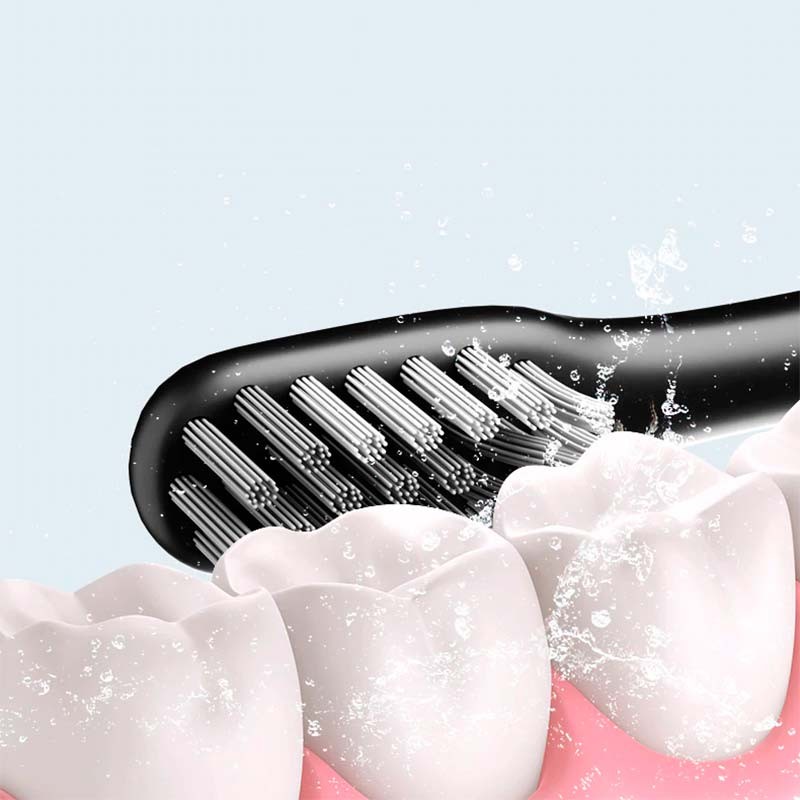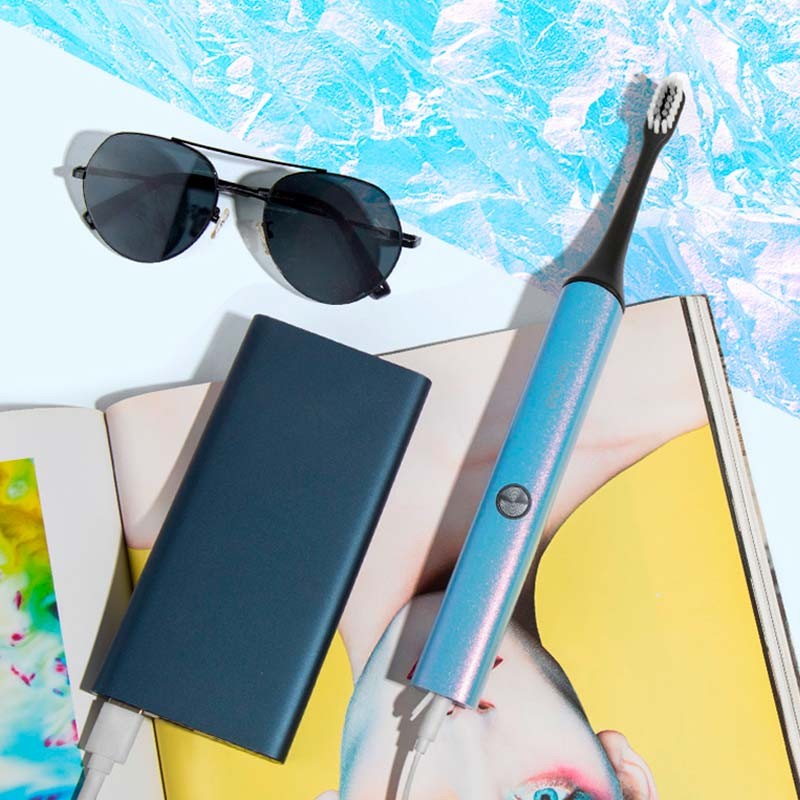 What is the price of Enchen Aurora T+ Electric Toothbrush in Bangladesh?
The latest price of Enchen Aurora T+ Electric Toothbrush in Bangladesh is ৳1400 You can buy the Enchen Aurora T+ Electric Toothbrush at best price from our website or visit any of our Store.