Black star ID Core 10 Guitar Amplifier
৳17,000 (-15%)
Black star ID Core 10 Guitar Amplifier
A sleeker editor, a powerful new cab simulator, and even more-immersive stereo FX make the third generation of Blackstar's ID:Core 10 combo the ultimate practice amp and an essential single-handed session tool. Choose from six inspiring amp voices that run the gamut from classic cleans to scorching leads. Dial in the perfect blend of American and British character with Blackstar's patented ISF control. Add gloss and dimension to your playing with built-in modulation, delay, and reverb effects as Blackstar's Super Wide Stereo technology envelops you in immersive sound. There's even an onboard TRRS Line In/Streaming jack so you can film guitar covers and capture performances directly onto your phone using sounds from the amp. Blackstar's ID:Core line of modeling amps have persisted as some of Sweetwater's best sellers among budding guitarists and light-traveling session artists. And with the Blackstar ID:Core 10 V3, the best just got better.
Specification :
Brand Blackstar
Color Black
Output Wattage 5 Watts
Item Dimensions LxWxH 17.7 x 9.4 x 15.3 inches
Item Weight 7.71 Pound
Type: Solid State
Number of Channels: 6 voices
Total Power: 2 x 5W stereo amp
Speaker Size: 2 x 3″
Reverb: Yes
Effects: Stereo Modulation, Delay, Chorus/Flange, Envelope Filter
EQ: ISF tone control
Inputs: 1 x 1/4″ (instrument), 1 x 1/8″ (line in)
Outputs: 1 x 1/8″ (emulated out/headphones)
USB: 1 x Mini-B
Headphones: Yes (shared output)
Computer Connectivity: USB
Power Source: AC adapter
Height: 10.4″
Width: 13.3″
Depth: 7.3″
Weight: 8.1 lbs.
Manufacturer Part Number: IDCORE10V2
Feature ;
10W programmable combo with enhanced features

12 Super Wide Stereo effects

6 enhanced voices to choose from

USB audio for pro recording capability; Stereo MP3/Line In with dynamic EQ

Includes Presonus Studio One Blackstar Edition DAW Software
A Studio's Worth of Amps and FX
Loaded with six inspiring amp voices
Clean Warm: A classic clean amp with ample dynamics
Clean Bright: A boutique-voiced amp that breaks up when pushed hard
Crunch: A rowdy amp that delivers classic medium-gain overdrive
Super Crunch: A muscular-sounding amp that yields more gain and punch than Crunch
OD 1: A hot-rodded amp with plentiful overdrive
OD 2: A juiced-up amp with raunchy mid-boosted overdrive
Packed with all the effects you'll need
Modulations: Phaser, Chorus/Flanger, Tremolo, and an Envelope Filter infuse your sound with tonal color
Delays: Linear, Analogue, Tape, and Multi delays offer everything from vintage to modern time-based effects
Reverbs: Hall, Spring, and Plate reverbs add immersive stereo dimension to your playing
Tube-modeled Tone, Rich Stereo Surround
Infinite Shape Feature dials your drive from American to British tone
The Blackstar ID:Core 10 V3 is packed with a massive spread of tones, by virtue of Blackstar's Infinite Shape Feature (ISF). When turned fully counterclockwise, you'll lend an American characteristic to your voice, with a tight bottom end and aggressive middle. Turned all the way to the right, you'll enjoy more of a British vibe, with a woodier sound that's less aggressive. However you dial in the ID:Core 10 V3 between the two, you'll enjoy a musical response that just asks to be taken onstage or into the studio.
Super Wide Stereo technology envelops you in immersive sound
Playing through the ID:Core 10 V3 is an immersive experience, on account of Blackstar's Super Wide Stereo technology. Not only do its 12 effects sound amazing in stereo, plugging your mobile device into the ID:Core 10 V3's Line In/Streaming jack results in a multidimensional jam session that's a whole lot of fun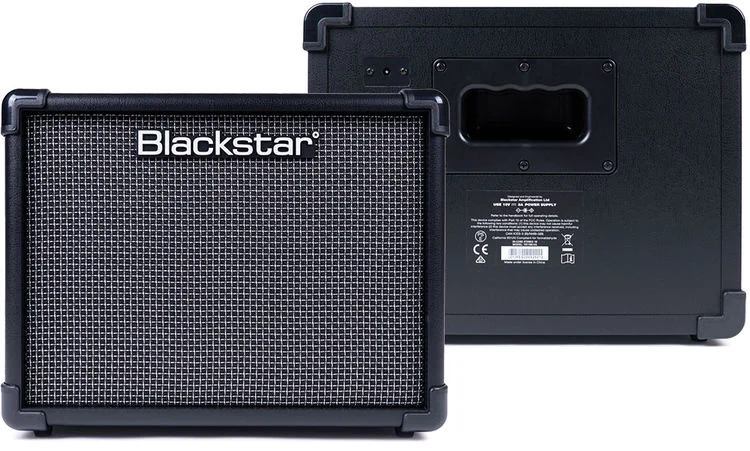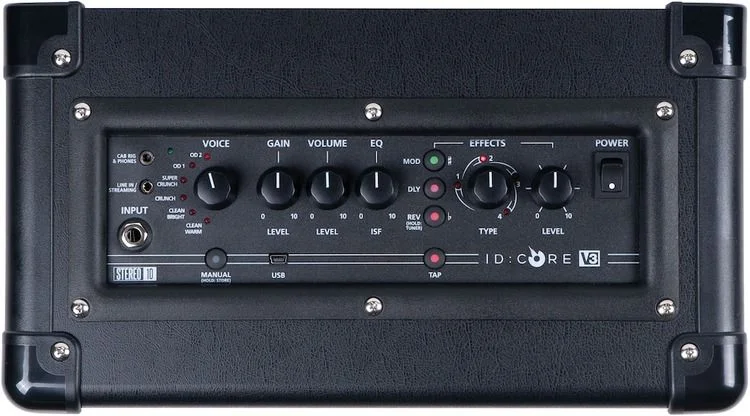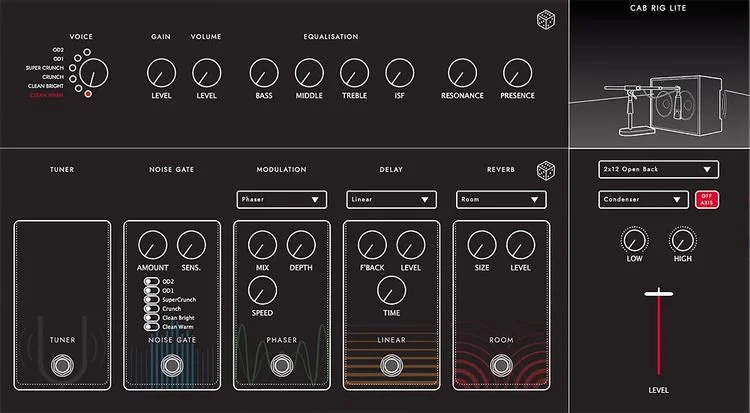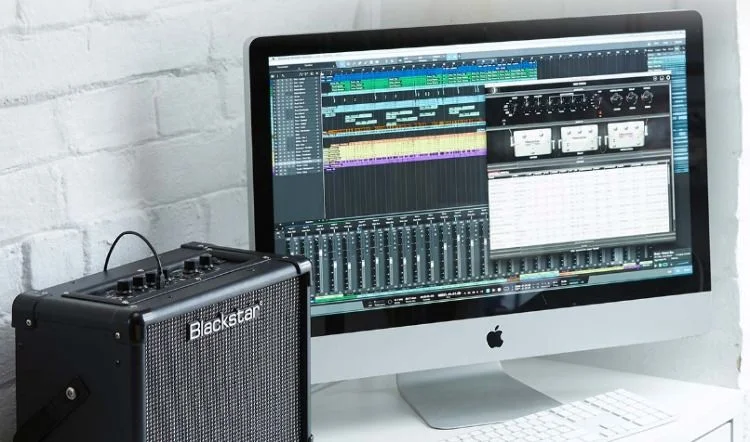 What is the price of Black star ID Core 10 Guitar Amplifier in Bangladesh?
The latest price of Black star ID Core 10 Guitar Amplifier in Bangladesh is ৳14500 You can buy the Black star ID Core 10 Guitar Amplifier at best price from our website or visit any of our Store.