Baseus Booster Dual Mode Massage Gun
৳8,500 (-19%)
Intelligent dual mode
Brushless powerful motor
Professional heads of massage gun
Precision and Compact
8000mAh battery
With a portable storage bag
Baseus Booster Dual Mode Massage Gun
This Baseus Booster Dual Mode Massage Gun delivers super powerful sensations that will relax your whole body! It features two modes, one for professional sports people and one for people who just want a relaxing massage. Limited stocks on these as we approach Christmas and they are available to backorder!
Perfect for sports people, and even non-sports people thanks to its two modes: Professional Fitness Mode and Intelligent Massage Mode.
Specification:
Brand: Baseus
Model: ACJMQ-0G
Material: ABS+PC
Rated power: 29W
Input voltage: DC 5V-9V
Mode and level: 3 levels each in dual mode
Battery capacity: 8000mAh
Interface type: Type-C
Number of heads of massage gun: 4
Size: 206X200X58mm
Weight: About 740g
Feature:
Vibration principle hammering style, strong power to massage muscles
Independent power management system, charging and discharging more intelligent, prolong battery life
High frequency vibration, dissipation of fatigue, deep massage, relaxation of muscles, alleviate pain
Customized ergonomic massage head can provide comfortable massage experience while reducing the damage to bones and collaterals
The device allows the user to directly target areas of soreness and reduce pain, whilst also reducing recovery time, making it an essential product for any athlete
Size: 200 x 206 x 58mm
A range of head attachments allow you to pin point troubling muscle groups even further. Try using the fork head or bullet head for deep acupuncture point massages. You can use this massage gun all over the body to enjoy exquisite relief from post workout muscle pain or daily stresses.
The gun comes with a special carry case which includes all attachments. The 8000 man battery can give as much as 3-4 months worth of use before you need to recharge!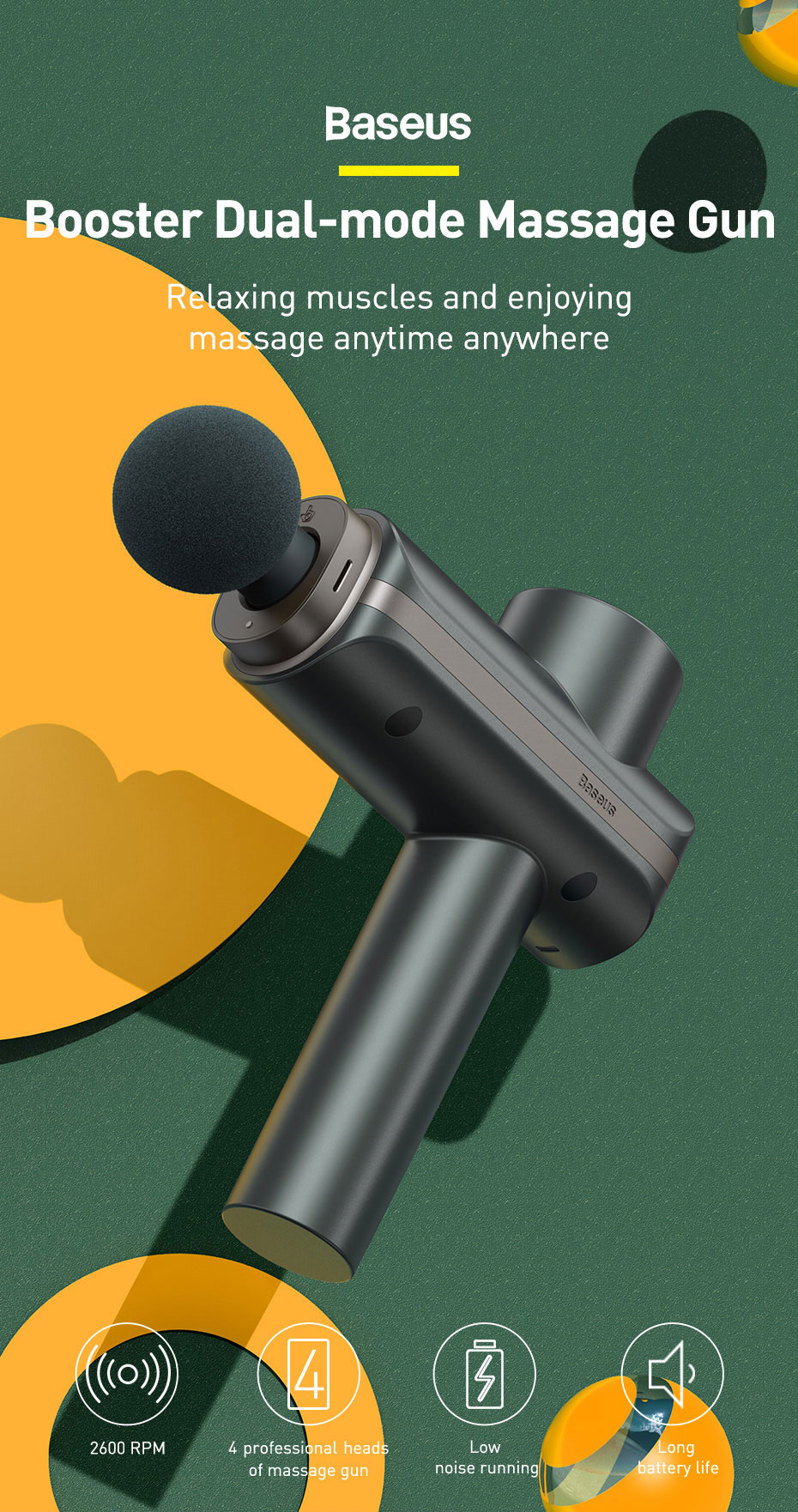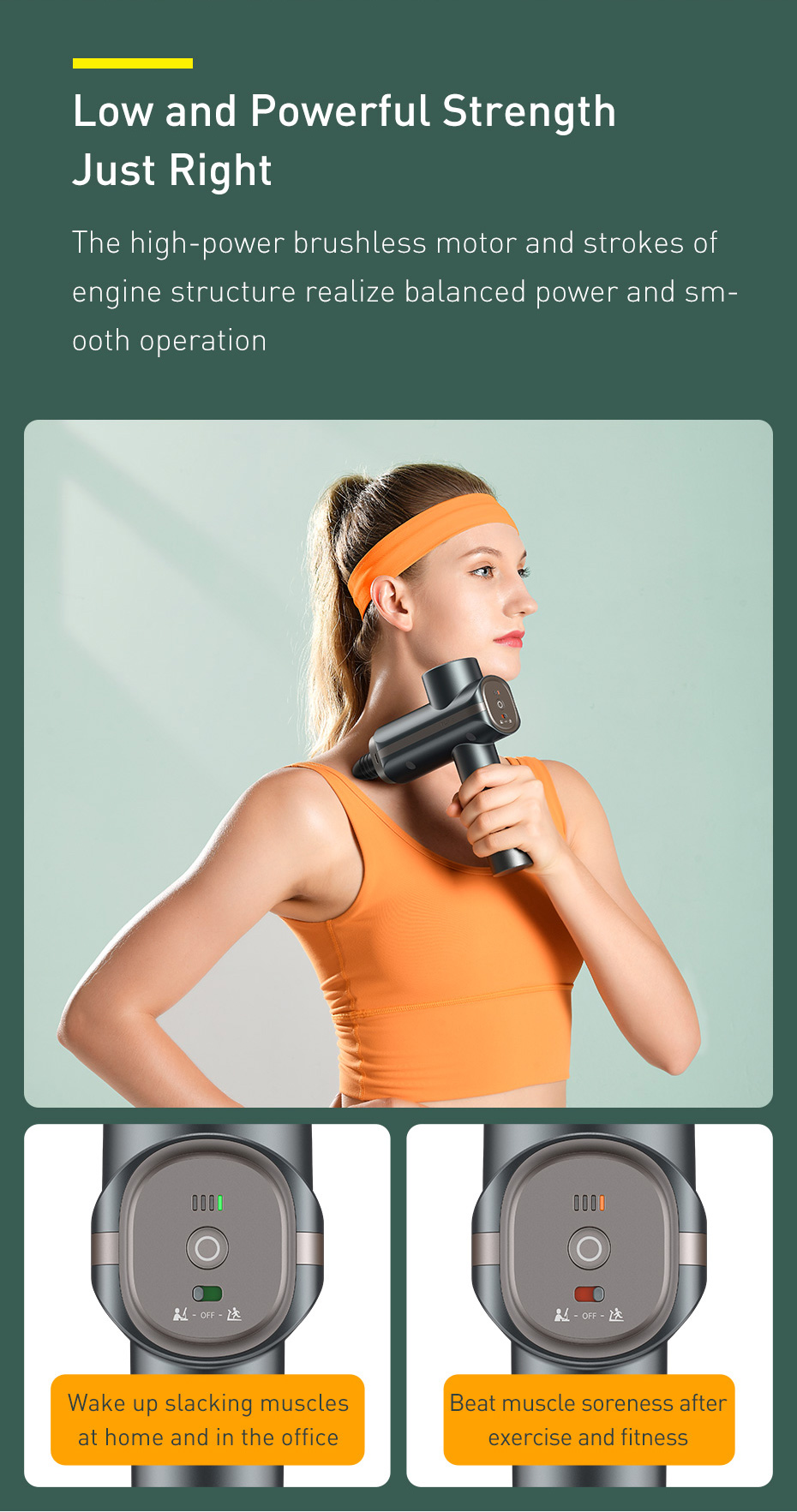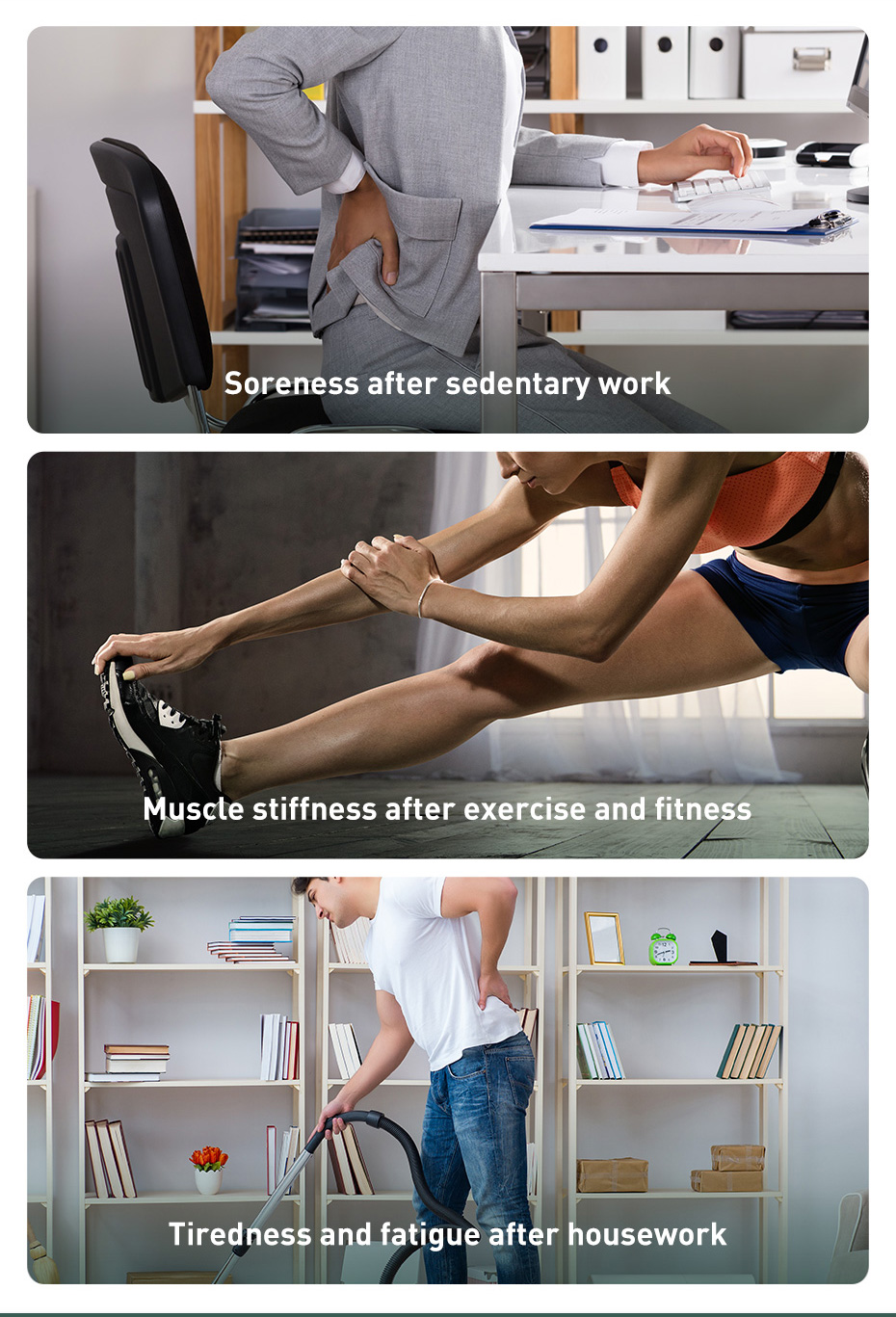 What is the price of Baseus Booster Dual Mode Massage Gun in Bangladesh?
The latest price of Baseus Booster Dual Mode Massage Gun in Bangladesh is ৳6850 You can buy the Baseus Booster Dual Mode Massage Gun at best price from our website or visit any of our Store.